By Harry Willis Fleming

The Willis Flemings were a dynastic English family of landed proprietors based at Bletchley in Buckinghamshire and Stoneham Park in Hampshire. The family was founded by the physician and natural philosopher Dr Thomas Willis (1621-1675). The last 'Squire' was John Edward Arthur Willis Fleming (1871-1949), the five-times great-grandson of Thomas Willis in the direct patrilineal descent. As the condition of an inheritance, the Willis family took the additional name of Fleming by Private Acts of Parliament in 1767 and 1813.

As patrician gentry, the family was a corporate continuity of blood lineages, armorial bearings, and hereditary property perpetuated over many generations. The family's income derived from land rents and the timber grown on the estates. Timber sales in 1813 and 1814, for instance, raised over £64,000 (some £5M at 2019 values); however, hardwood crops took generations to mature and major sales only happened generationally. The family were also extravagant architectural patrons who often built beyond their means. All this caused the family's finances to fluctuate dramatically.

In 1657, Dr Thomas Willis married Mary Fell (d.1670) and their son Thomas was born the following year. As the result of an extraordinary career as a pioneering scientist and fashionable physician, Dr Thomas Willis was said to have become the wealthiest man in Oxford. In 1663, he purchased Burlton Court in Herefordshire from the writer John Aubrey. In 1670, he bought an heraldic grant of arms. In 1674/5, shortly before his death, he acquired the manors of Bletchley, Fenny Stratford, and Water Eaton in Buckinghamshire, an estate of some 3,000 acres. Subsequently his eldest son Thomas Willis (1658-1699) added the manors of Whaddon and Nash to the Bletchley estate.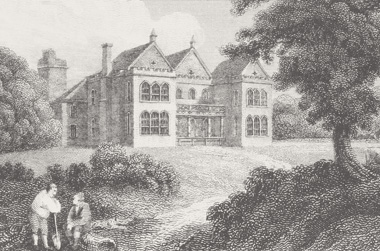 Whaddon Hall, seat of Browne Willis.

Dr Thomas Willis's grandson and second heir was the antiquary
Browne Willis
(1682-1760). He restored Whaddon Hall, where he lived and
housed his library and collections
, and at great expense built Water Hall mansion at Bletchley Park as the family seat, although he never lived there. His advantageous marriage to Katherine Eliot (1686-1724), combined with his tireless genealogical researches and numerous legal claims and suits against his kinsmen, led to his descendants' adoption of the additional name, arms, property, and 'history' of his wife's cousins, the extinct Fleming family of Stoneham Park in Hampshire. The Flemings had descended from Sir Thomas Fleming (1544-1613), Lord Chief Justice, who had acquired the manor of North Stoneham and substantial property on the Isle of Wight. The Fleming line died out with William Fleming (1677-1766), a 'lunatic' under the care of the court.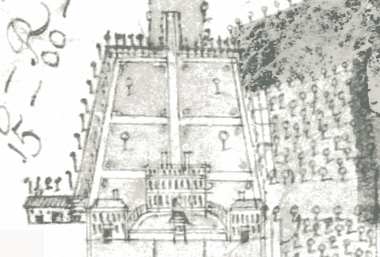 Water Hall at Bletchley Park, built by Browne Willis.

In anticipation of the Fleming inheritance, through the 1750s and '60s, successive Willis heirs took up residence at Stoneham but died before they could inherit the Fleming name and properties. Browne Willis's son Thomas (1710-1756) predeceased his father. Browne's grandson and heir Thomas (1738-1762) only survived him by two years, dying aged 24 of consumption. This Thomas 'out of vanity' left his sister Anne a bequest of £20,000 that her husband George Smyth pursued after her death in 1764, bankrupting the Bletchley estate, which was in debt by £35,000 (over £6M at 2019 values). During 1765-6, the court compelled some properties to be sold, followed by the rest of the Bletchley estate in December 1766. Before his death, Thomas had cut off the entail of the estates, away from his cousin Thomas, in favour of his younger half-brother John.

At the same moment, on Christmas Day 1766 the last Fleming died and this John Willis/Fleming (1749-1802) inherited a considerable fortune including the Fleming Estates at Stoneham and on the Isle of Wight, and at Stetchworth in Cambridgeshire. The sale of the Bletchley estate was reversed. John then undertook a Grand Tour in Europe from 1767-9. In 1770, he married Elizabeth Knightley (d.1827). In the 1770s, he oversaw Stoneham Park's landscaping by 'Capability' Brown. However, the Countess of Banbury wrote in 1785: 'Mr Fleming's affairs all abroad, everything to be sold at Stoneham. £30,000 in debt, but the World calls him a very good natured man as can be.' Financial problems forced him to sell the Bletchley and Stetchworth properties, and he died without issue in 1802. His widow built Binstead Lodge on the Isle of Wight and continued to manage the estate until 1813.

John's heir was his first cousin once-removed, John Fleming Barton Willis (1781-1844), subsequently known from 1813 as John Willis Fleming. As a great-grandson of Browne Willis and Katherine Eliot, John's link with the original Fleming family was tenuous: the common ancestor was his three-times great-grandfather Edward Fleming (1633-1664). John's father Rev. Thomas Willis (1743-1789) was the rector of Bletchley and had missed out on the inheritance of the Willis and Fleming estates in 1762 when the entail was changed. John's mother Katherine Hyde (1746-1823) had been a wet-nurse for Queen Charlotte, and descended from Charles II by Barbara Villiers. In 1813, John married Christopheria Buchanan (1799-1860). He rebuilt the mansion at Stoneham Park at a reputed cost of £150,000 and acquired neighbouring estates at South Stoneham and Chilworth to become one of the largest landowners in Hampshire and the Isle of Wight, with some 15,000 acres. John's expectation of a peerage was dashed by allegations of corruption during the 1841 general election. When he died in Athens in 1844, he left the estate insolvent with debts of over £100,000, which were not settled until the end of the century.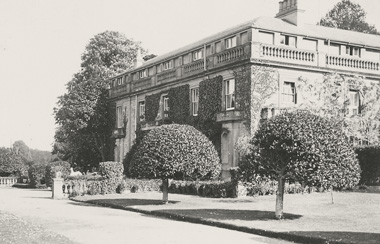 Binstead House, the dower house on the Isle of Wight, was built in 1851 on the site of Binstead Lodge.

John's eldest son John Brown Willis Fleming (1815-1872) was largely absentee from the estates until 1868. In 1848 he separated from his wife, Lady Katherine Elizabeth Cochrane (1821-1868), and was unable to divorce and remarry. The insolvent Fleming Estate was under the control of the court, and his presumptive heir, his brother Thomas James Willis Fleming (1819-1890) was active in its management, built Quarr House on the Island, and lived at Stoneham Park and later South Stoneham House in the expectation that the entail would pass to his son Willis Hunter Armstrong Willis Fleming (1854-1886). In 1868, with the death of his estranged wife, John returned to Hampshire and took up residence at Chilworth and married his partner Laura Brandon (1823-1869), who died shortly afterwards, and then Ida Mary Sheldon Weston (1845-1890). He died aged 56, six months after the birth of their son John. With this change of circumstances, his brother's connection with the estate ended, Thomas moving to Switzerland.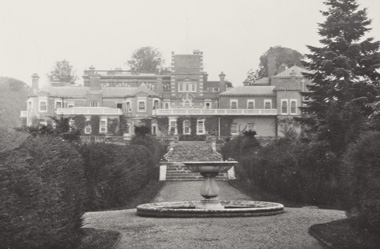 Chilworth Manor was largely rebuilt in 1905.

John Edward Arthur Willis Fleming (1871-1949) succeeded to the estates as an infant ward in Chancery. With more than 80 farms in 1872, the estate was the largest in the county, but encumbered by mortgages. John never lived at Stoneham Park and instead rebuilt Chilworth Manor in 1905 following the clearing of his grandfather's debts in 1899. He married Violet Elizabeth Annie Phillimore (1869-1960) and the family enjoyed a brief Edwardian heyday. At the beginning of the twentieth century, the Fleming Estate still extended to some 12,000 acres, but by 1910 the estate ceased to be viable on its rental income. Parts of the estate were sold in 1911-13 and Chilworth Manor rented to affluent tenants. During the First World War, John and Violet's second son
Richard
was killed in Egypt and
two war shrines
were built at Stoneham and on the Isle of Wight to his memory and that of the other local men who had died in the war. Binstead House was sold in 1925 and a first attempt made to sell Chilworth Manor in 1927.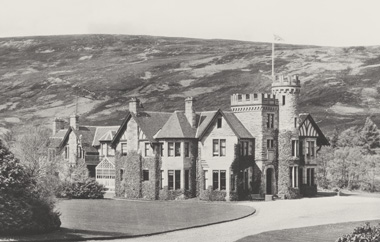 Gruinards Lodge, Ardgay.

In the 1930s and 40s, financed by the sale of land for development on the edge of Southampton, John bought several estates and properties in the Scottish Highlands: Strathkyle, Dunie, Invercharron House, Inveroykel, and Gruinards. In 1939, the mansion at Stoneham Park, which had been uninhabited by the family for 75 years, was demolished. Chilworth Manor was sold in 1946 to an institutional buyer. When John died in Scotland in 1949, despite leaving the remaining properties in trust his estate was subject to punative death duties. By the end of the 1950s, the Fleming Estate had been fragmented and mostly dispersed, the farms sold to sitting tenants. The 1965 edition of Burke's Landed Gentry described the family as 'formerly of Stoneham'.